EUROBAT Forum 2022 is back as an in-person event with a strong line-up of speakers in Brussels on 24 June
After an absence of two years, EUROBAT is thrilled to move back to an 'in-person' Forum event!
The EUROBAT Forum, which between Brussels and another European city, will discuss the above upcoming policy developments and possible impacts on battery manufacturers and suppliers. We will host more than 100 key stakeholders, including senior executives from the battery industry, policy-makers, NGO representatives and other stakeholders.
Ahead of the EUROBAT Forum conference on 24 June in Brussels, the association is pleased to confirm the strong line-up of speakers, as well as the programme and timing.
This year's programme comprises the following three sessions: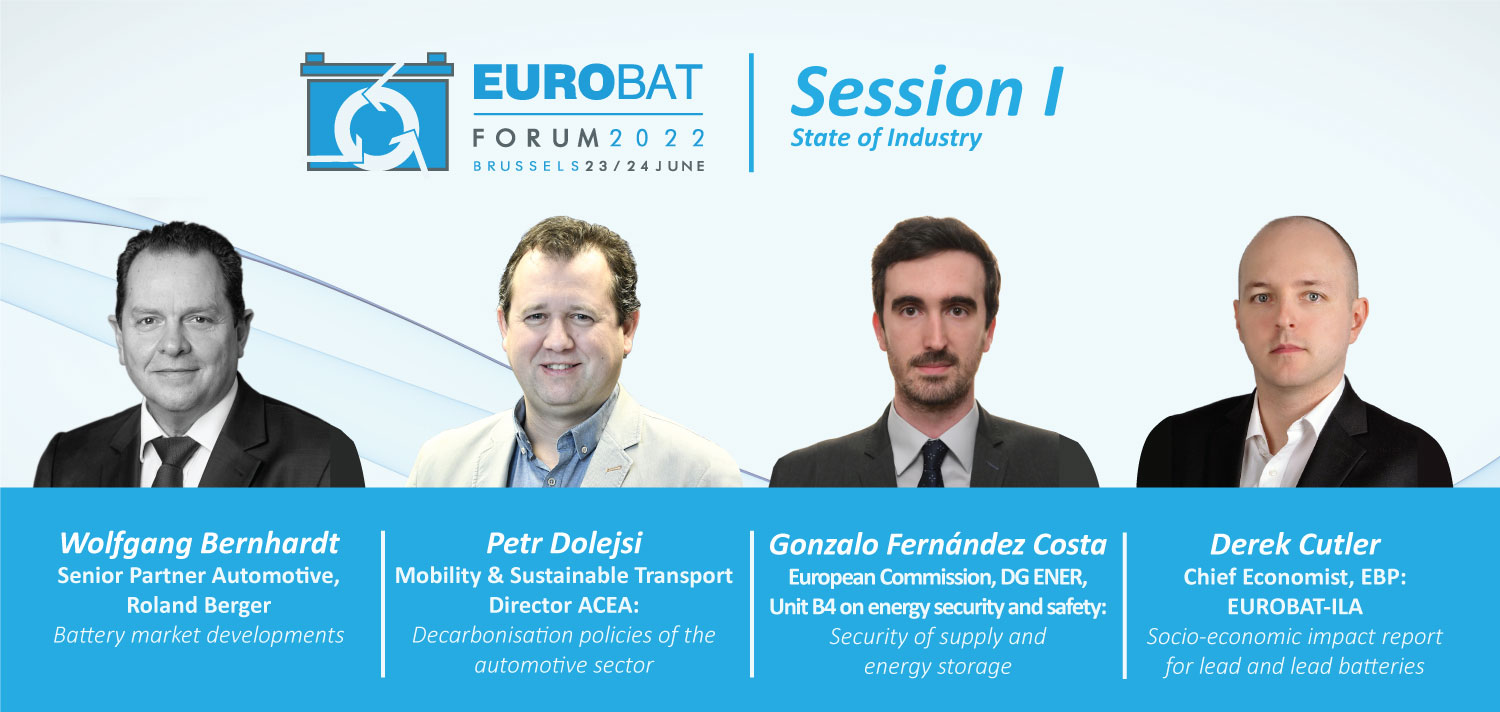 Policy context - sustainability & raw materials
Join us and listen to experts from Roland Berger, ACEA, EU Commission, EBP, Eurometaux, European Waste Management Association, BASF, Clarios, Aachen University and Fraunhofer Institute.
For registration and more information, click here
Associations, NGOs, policy-makers and media can join the conference free of charge.
We look forward to meeting you on June 24 in Brussels!